Lurgan Tigers was established in 2005 and founder members are still actively involved in the club. The current Tigers Committee consists of 6 dedicated members all dads who enjoy coaching and being actively involved in rugby club life.
The committee is chaired by David Wellwood our Youth Convener and he is assisted by Kyle Geddis, Gary Robinson, Simon Brown, Peter Blair and Gavin Warwick. The committee of course are only part of the team, they have a brilliant coaching team and willing volunteers helping so there's a role for everyone, mums, dad's grandparents we don't mind. If you are willing we have a role!
All our coaches are eligible to take part in IRFU accredited coaching courses and we have put 12 coaches through the IRFU approved SAFE Rugby 1st aid course this season.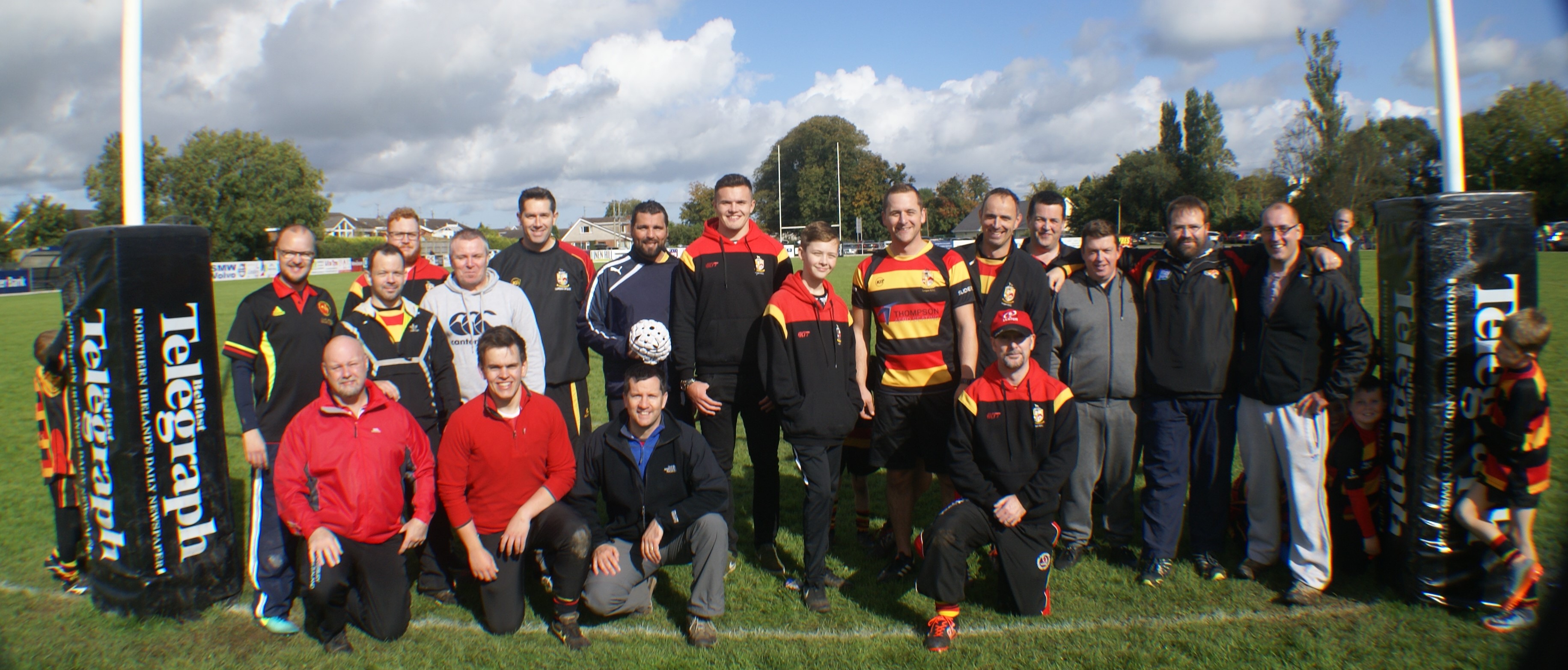 The Tigers play or train every Saturday from September through to early May with a mixture of home and away games with local clubs and those in the greater Belfast area, we also attend plenty of blitzes and festivals.
The Tigers consist of 8 age groups starting with rugby "tots" at P1, P2&3 who play touch rugby and generally just enjoy charging about with a ball. From P4 we start contact and this develops progressively through P5, P6 & P7 up to U12 level where skills are further developed. Rugby's a strange game and with rules many adults can't grasp we need to coach the minis progressively. It's fantastic to see up to eight age grades in Pollock Park at any one time on a Saturday morning with literally scores of children enjoying our sport.
The Tigers are the envy of every club in the province as we are the proud home club of Jacob Stockdale our Youth and Mini Rugby Ambassador, Jacob is great at popping over to the club and despite his now huge sporting profile he still gets involved in club activities.
The 2017/2018 season has been action packed for the Tigers with 2 ground breaking community festivals with our community partners St Peter's GAAC, a trip to see Ireland play Fiji in the Aviva coupled with a fixture with Boyne RFC (over 200 parents and Tigers travelled together on 5 coaches) we've had fantastic Halloween and Christmas parties, climbed a mountain together, shot a training video with Ulster Rugby, had a P7/P6 tour and that's before we mention all the great fixtures and excellent training we've had.
New Season starts first Saturday in September.